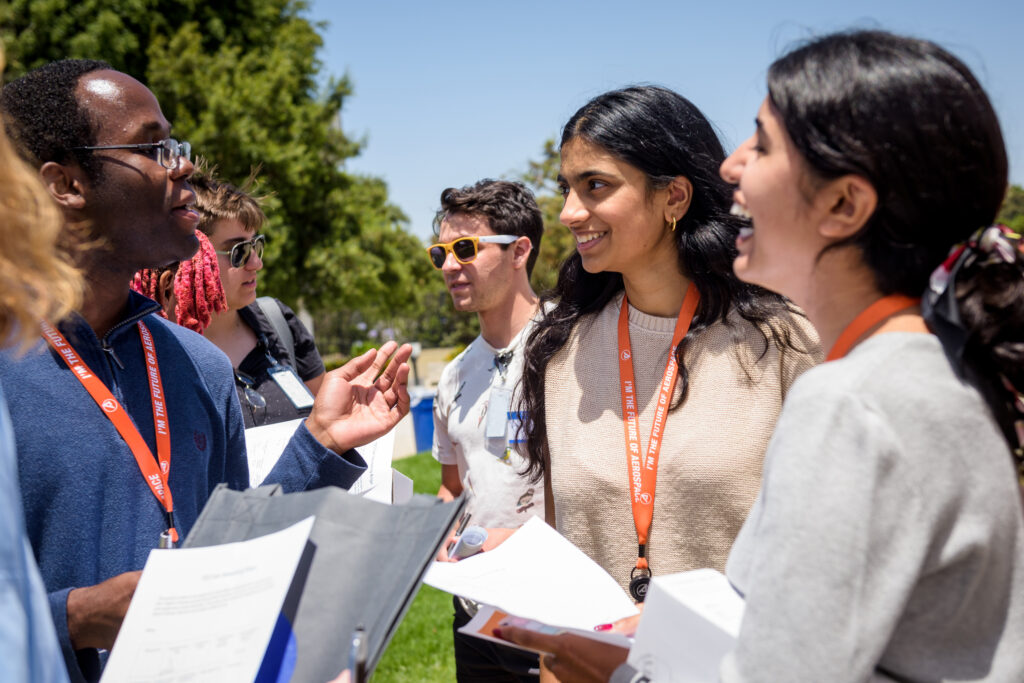 Become a National Space Intern!
Space Workforce 2030 (SWF2030) is a growing coalition of leading companies committed to collaboratively working toward a shared vision of expanding and diversifying opportunities for talent to join the exciting space industry.
As part of this commitment, SWF2030 companies have pledged to significantly increase the number of diverse interns with a goal of hiring at least 3,000 interns by summer 2030.
Great space employees start as great space interns. By completing the National Space Intern form, you will be part of a candidate pool for our participating companies' internship programs.
These companies are committed to providing a supportive intern community, giving interns opportunities to connect, network, and share their experiences. Please see our FAQ for more details.
Interested students must register and submit their resumes for consideration via this website.
To register for the National Space Intern program, you should (i) identify with a group that is historically underrepresented, including, but not limited to, Black, Hispanic, Asian, Native American and women; (ii) be currently enrolled in an undergraduate or graduate STEM degree program; (iii) be seeking a career in the space industry; and (iv) be a U.S. Person as defined by the International Traffic in Arms Regulations, i.e., U.S. Citizen, Lawful Permanent Resident/Green Card holder, U.S. National, or lawfully admitted to the U.S. as a refugee or granted asylum. 
Note: U.S. Person hiring requirements for internships vary by company.
"In order to address the challenges of today and prepare for the discoveries of tomorrow, the country needs a skilled and diverse space workforce … In order to meet the current and future needs of a thriving space workforce, the public, private, and philanthropic sectors must work together."
Vice President Kamala Harris
Chair of the National Space Council

Space Workforce 2030 is a collective effort that demonstrates the power of collaboration within the space industry. Learn more about opportunities with our participating companies.
National Space Interns Photo Gallery