"In order to address the challenges of today and prepare for the discoveries of tomorrow, the country needs a skilled and diverse space workforce … In order to meet the current and future needs of a thriving space workforce, the public, private, and philanthropic sectors must work together."
Vice President Kamala Harris
Chair of the National Space Council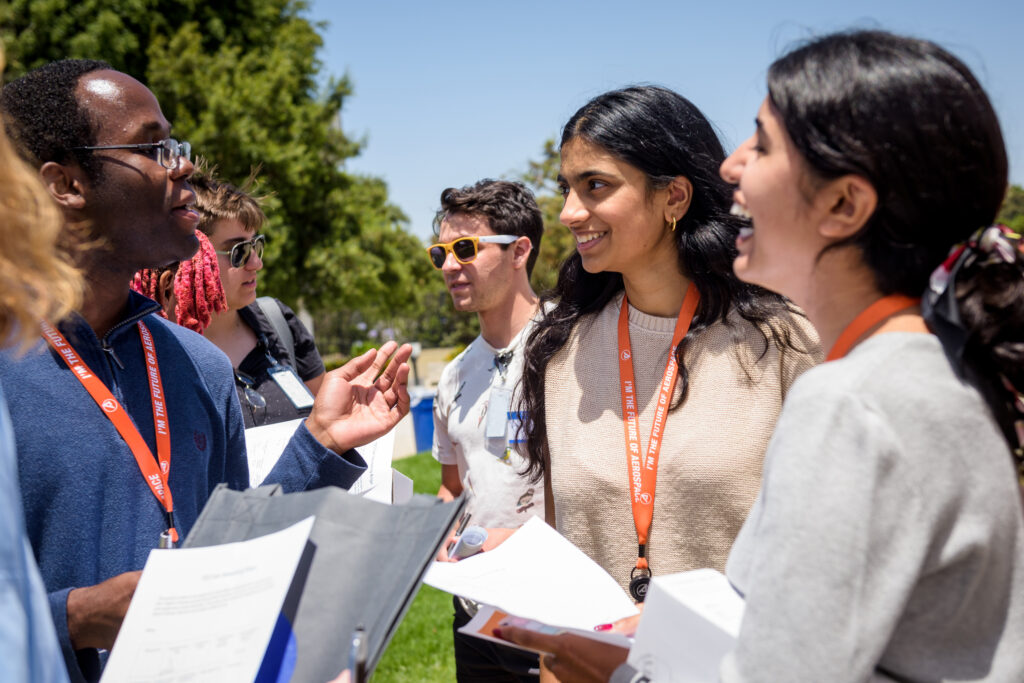 Become a National Space Intern!
Space Workforce 2030 is a growing coalition of leading companies committed to collaboratively working toward a shared vision of expanding and diversifying opportunities for talent to join the exciting space industry.
As part of this commitment, the 30 companies of Space Workforce 2030 have pledged to significantly increase the number of diverse interns with a goal of hiring at least 3,000 interns by summer 2030.
Great space employees start as great space interns. By completing the National Space Intern form, you will be part of a candidate pool for our participating companies' internship programs.
These companies are committed to providing a supportive intern community, giving interns opportunities to connect, network, and share their experiences.
To be considered for a National Space Intern opportunity, interested students must register and submit their resumes for consideration via this website.
Thank you for your interest in the National Space Intern Program. The deadline for application to the 2022-23 academic year National Space Intern Program has passed. Please check back in the months ahead to register for our upcoming 2023-24 academic year program.
Space Workforce 2030 is a collective effort that demonstrates the power of collaboration within the space industry. Learn more about opportunities with our participating companies.
National Space Interns Photo Gallery