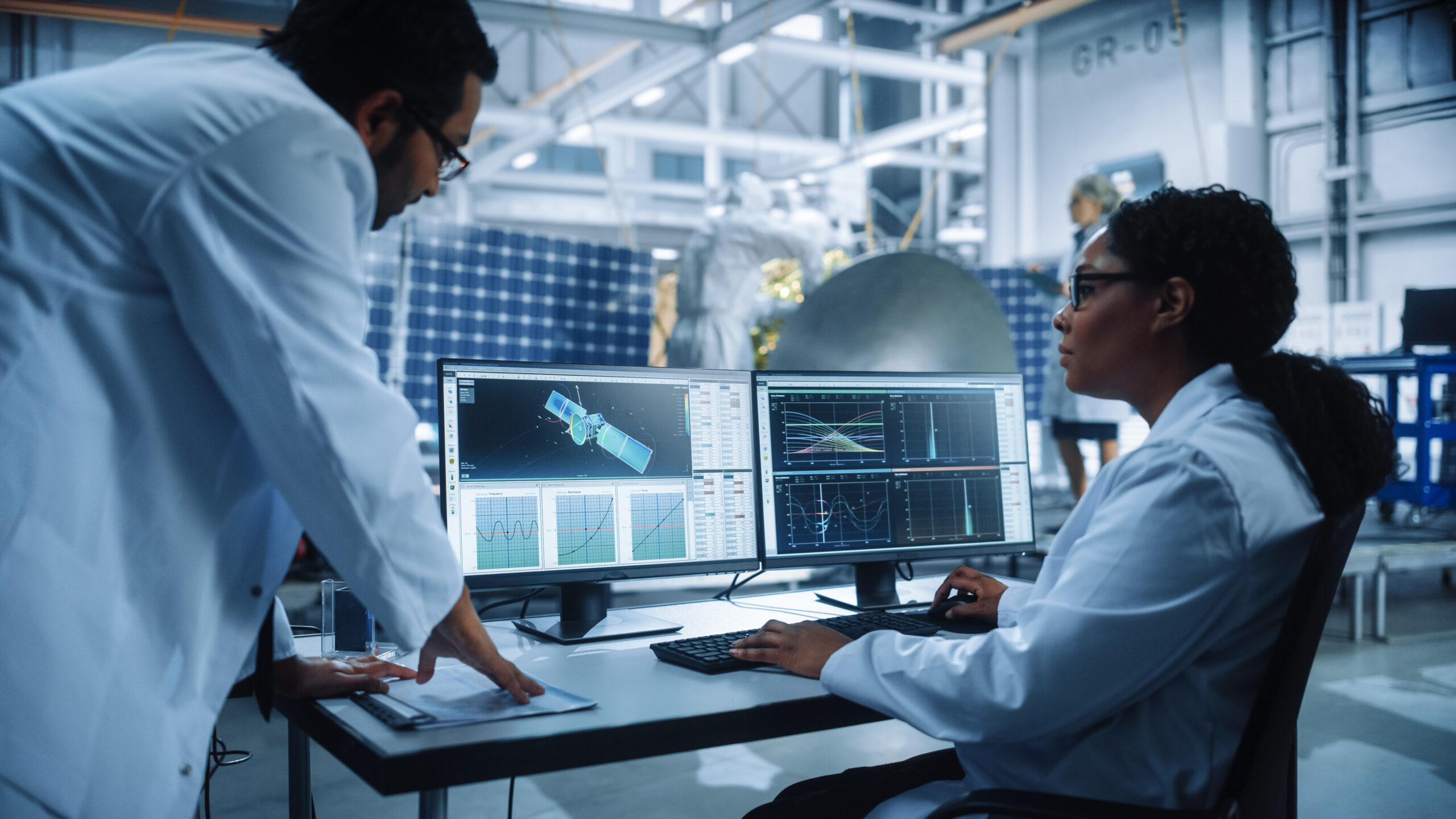 The SWF2030 Pledge
TO BUILD A MORE DIVERSE AND INCLUSIVE SPACE WORKFORCE
One year ago, Space Workforce 2030 (SWF2030) set out on a bold path, laying the groundwork to achieve an unprecedented mission that will redefine our industry's future. This shared vision requires extraordinary collaboration and commitment from all our partners, working together to build a stronger, more vibrant and inclusive workforce essential to the future success of our industry.
We recognize this cannot be achieved overnight, and it cannot be achieved alone. But we choose this challenge, much like President John F. Kennedy did when he proclaimed the mission to the Moon. We've committed ourselves to create meaningful impact in this decade because it is a challenge we are unwilling to postpone and one we intend to win.
Today, our consortium of leading space companies continues to grow and, as we pursue the exciting opportunities that await in space, we're working together toward an inclusive workforce that will have a lasting benefit for all.
To ensure accountability and continued progress, SWF2030 member companies have agreed to:
Aggregate technical workforce and senior technical leadership data to report publicly each year.
Highlight group-level achievements to promote shared success.
Exchange best practices for diversity recruitment, science, technology, engineering and mathematics (STEM) education outreach and representation at leadership levels.
Seek like-minded leaders and organizations to join this effort